Snowy Kyoto
January 28: Took a short trip to Kyoto/Osaka last week for some flea market adventure. Unfortunately, the snow wouldn't cooperate.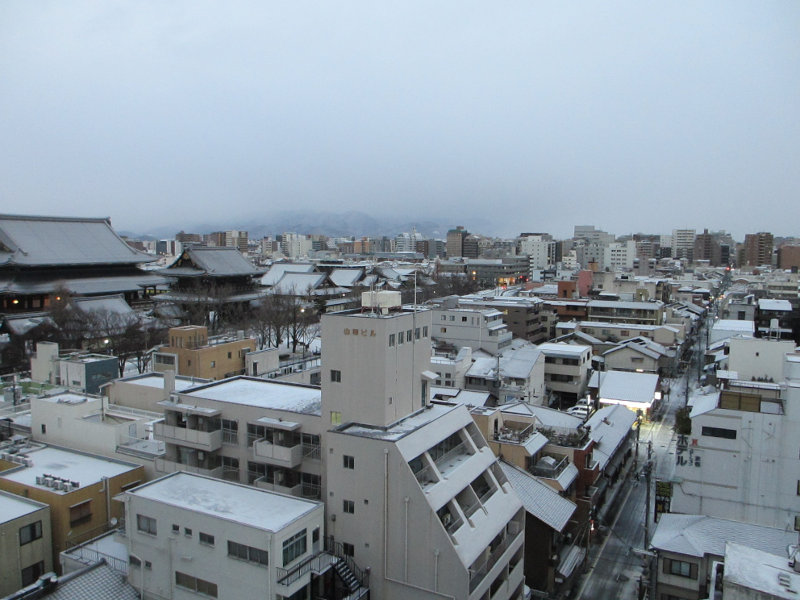 A light overnight snowfall on the Kyoto rooftops.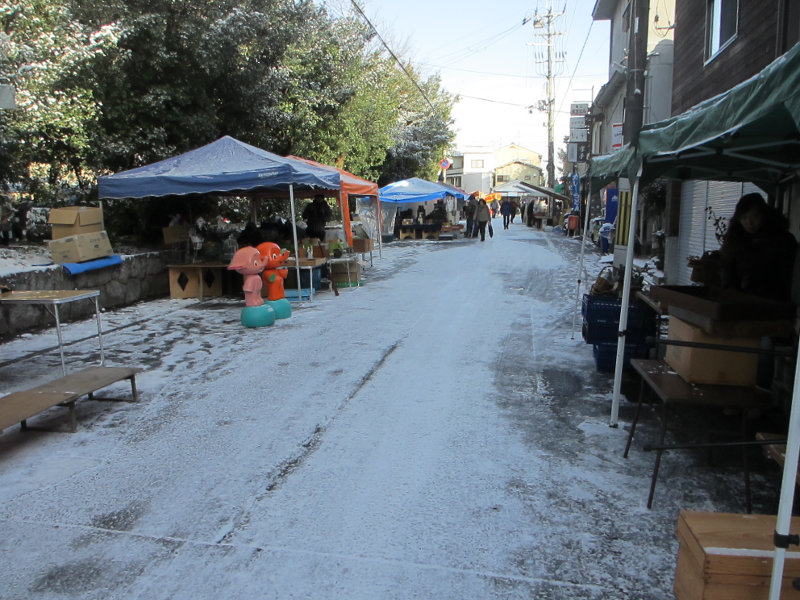 Snow and ice cover the road at Kitano Tenmangu.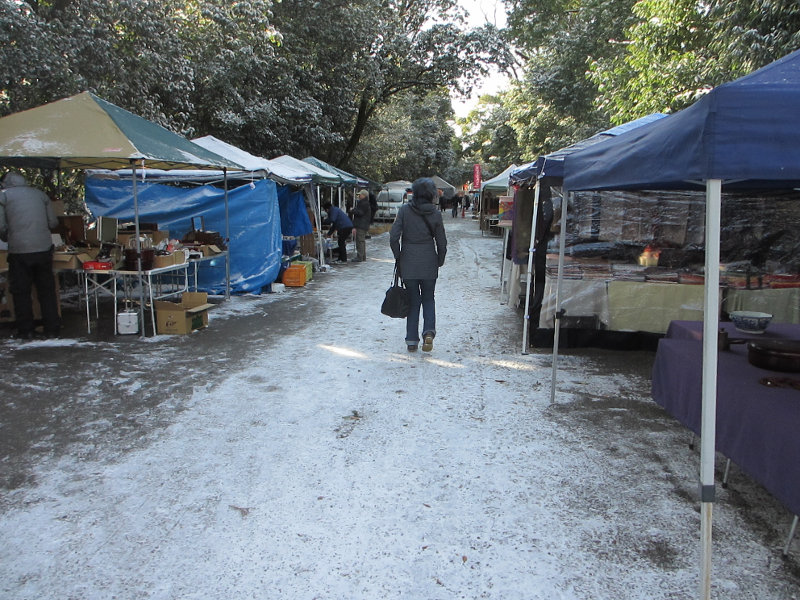 Vendor turnout was about 60%.
Featured Spring Show Vendors
Click on ads for more info.
Merry Christmas
December 25: Mele Kalikimaka and Hau'oli Makahiki Hou! We are so grateful for another beautiful sunny barefoot day in Hawaii.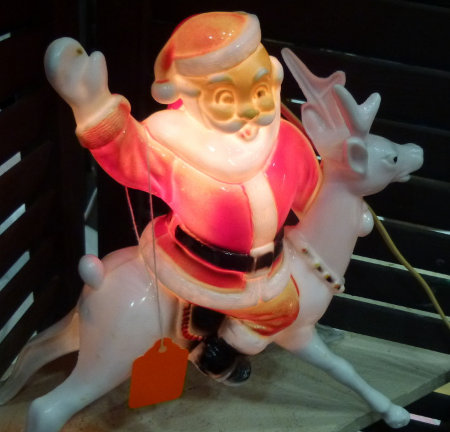 Aloha Santa!
Holiday Wiki Wiki Show Aftermath
November 20: The first Holiday Wiki Wiki early birds made a bee line to vintage Christmas bubble lights, Santa and Snowmen blow molds. Entire tub loads were sold in minutes to beaming collectors. Jeff the seller had so many lines of lights and lighted figures on one outlet, he blew the circuit.
Shopping for good guys and gals started early and fast with vintage and antique jewelry tables crowded with earnest buyers. Aloha shirts and mod fabrics were abundant and brightened up the room. Giant Kanegon made a special appearance to the awe of Japanese Kaiju collectors.
Mahalo to all the collectors and vendors who made the Holiday Wiki Wiki extra special. Hope to see you at the March 18, 2018 Spring Wiki Wiki!