Fall Wiki Wiki Show
July 20: Watch for the 16th annual Fall Wiki Wiki Show on October 1.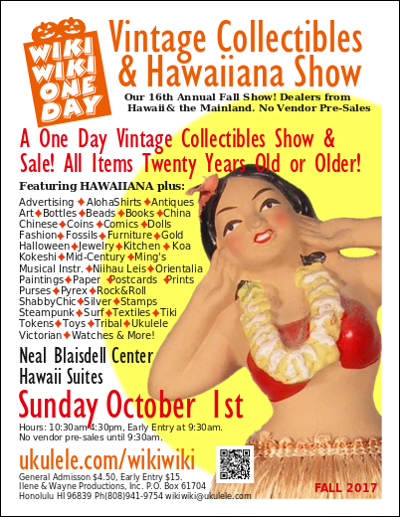 Wiki Wiki One Day Show!
Spring Wiki Wiki Show Aftermath
March 17: Our deepest thanks to all the Wiki Wiki One Day Vintage Show vendors and the collectors who came to shop. Attendance was up and the Hawaii Suites were packed with eager collectors for the treasure hunt. Tables were bursting with rarities and buyers proudly showed me their cool finds. Happy first day of Spring!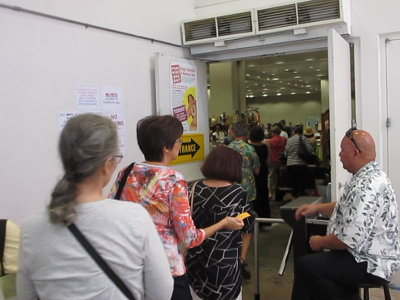 Entering the Wiki Wiki One Day Show!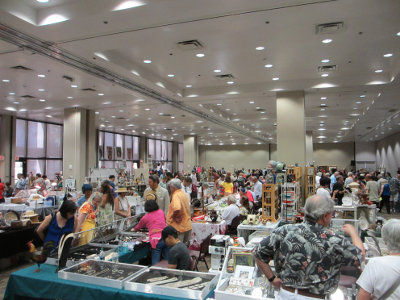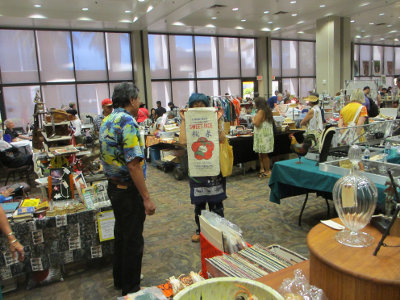 Look what I found!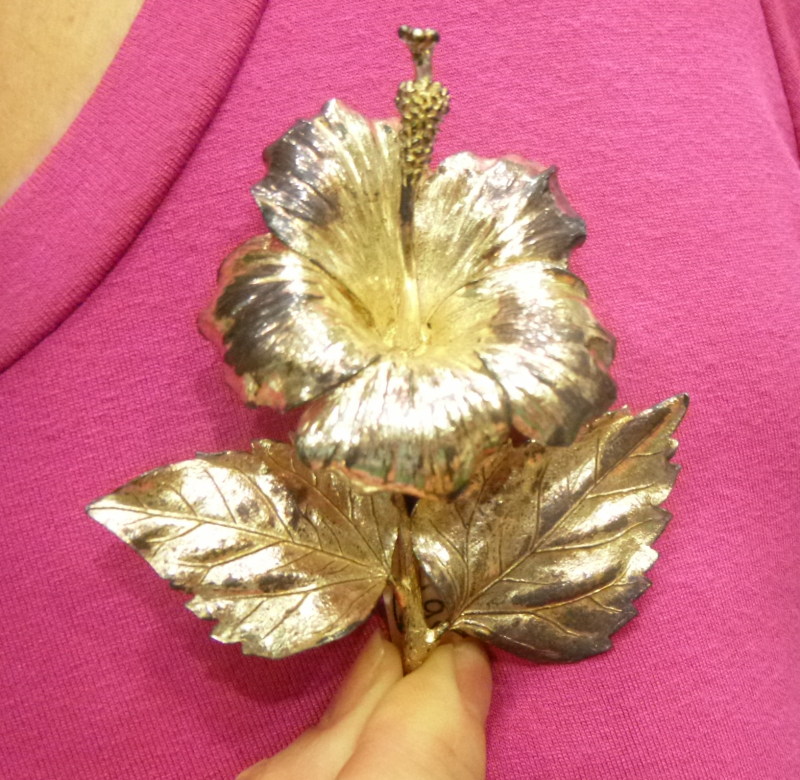 Golden Hibiscus
Wiki Wiki Show this Sunday!
March 20: Collectible birds will be flocking to the Blaisdell Center this Sunday for the 14th annual Spring Wiki Wiki One Day Show.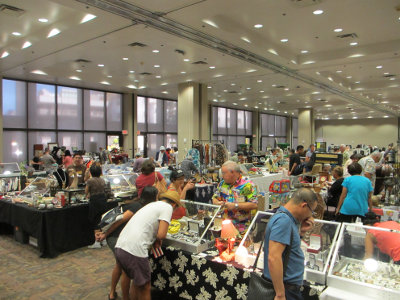 Wiki Wiki One Day Show!
7 More Days to Spring Sale!
March 13: Follow Me to Spring Wiki Wiki Vintage Collectibles & Antiques Show This Sunday. Fresh picks from NEW Wiki Wiki One Day Vintage Spring vendors:
#25- Studio of Roy Venters- Collectibles
#33- Neal's Art- Oil Paintings, LPs, Artwork
#46- DN Collectibles- Vintage Collectibles
#55B- Vintage Hawaiiana
#61- Vintage Purses & Collectibles
#66- Antique Chinese Statues, Vint. Jewelry
#69- Pickers in Paradise- Hawaiiana, Pyrex
Over 70 vendors from Hawaii, California, Oregon, & Washington, have been saving their best for a 2017 vintage Spring debut.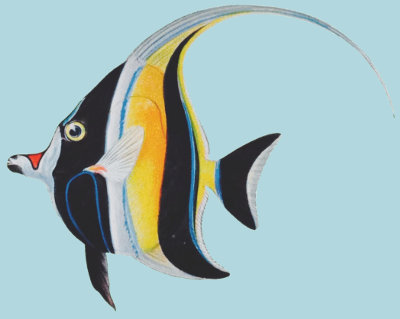 Follow me to Wiki Wiki!
The Last Day at the Kam
March 5: Sunday was a perfect day for swap meeting. Unfortunately, it was the LAST DAY for the Kamehameha Swap Meet in Pearlridge. People came from all over to check it out for the last time. However, due to the large crowd, the parking lot filled up fast and people had to wait in line in their cars to get into the lot.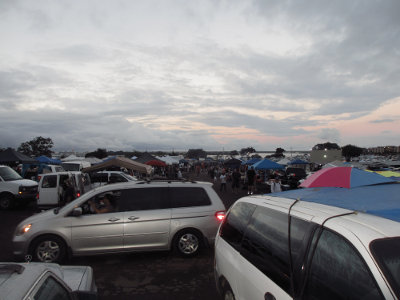 Early morning hustle and bustle.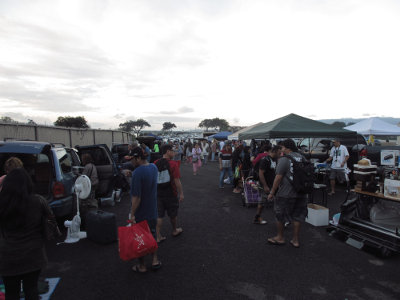 This place is packed.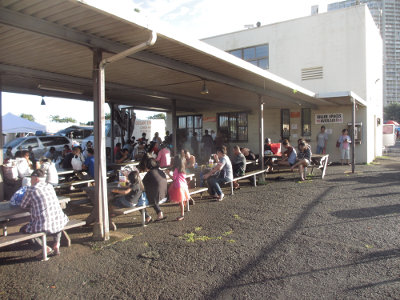 Snack Bar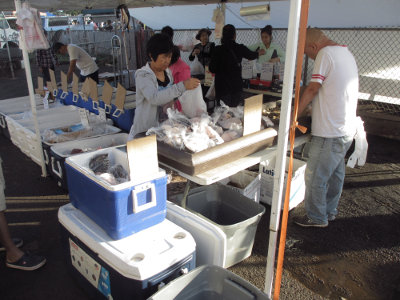 Fish tent
The Last Wednesday at the Kam
March 1: A rainy and windswept Wednesday, the last Wednesday, at the Kamehameha Drive In Swap Meet. The turnout was low due to the bad weather. However, the die hards were there to give their send offs to this historic swap meet. The "Kam's" last day will be March 5.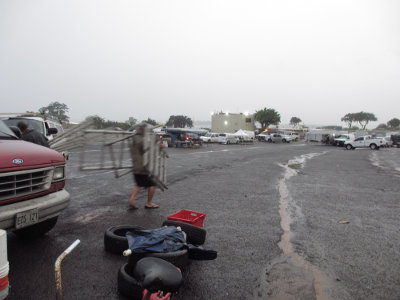 A good deal on ladders.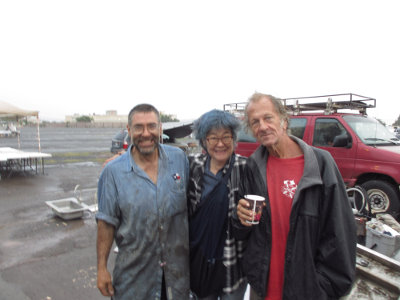 Pearlridge Gothic