2017 Aftermath
July 17: Mahalo to all our hard working vendors and eager collectors who came from all parts of the world to attend the 27th Hawaii All-Collectors Show in 2017. Thank you very much! Hope to see you in 2018!
Rare Hawaiiana
July 11: Hawaiiana and Coin dealer Don Duncan, from Seattle, WA will be setting up this Sunday with Karen Maguire in booth #305. He will have some amazing items from Hawaii's Royal past, including documents, letters, royalty items etc. from the Monarchy, Provisional Government, Republic and Territorial periods. These items are from the estate of long time Hawaiiana dealer Hannes "Andy" Altman, also of Seattle. For many years before his death, Andy was a fixture at the annual HSNA Coin show at the Queen Kapiolani Hotel. He was an avid collector and dealer of these cherished historic items from Hawaii's royal past. There are signed documents by some of the Kamehamehas, Lunalilo, Kalakaua (both before and after he was king), Liliuokalani, Kaiulani, as well as various princes and princesses. There are invitations to various events at 'Iolani Palace, period photos of many important figures of Hawaii's past, as well as the ever popular Hawaiian kingdom jewelry. Don also specializes in Hawaiian tokens and medals and will be bringing his personal inventory to the show.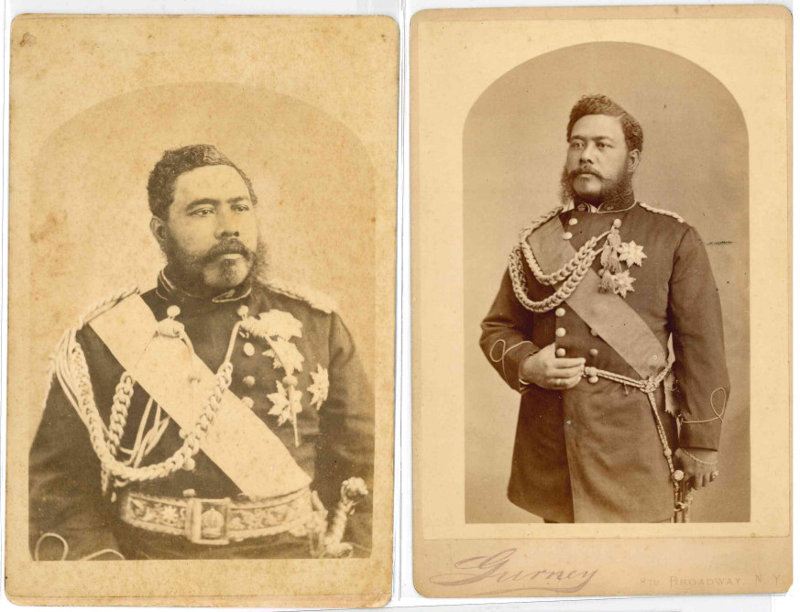 Two photocards of David Kalakaua.
All-Collectors Show in the News!
July 10: Hot off the presses! Featured in this past Sunday's Star-Advertiser were some of Larry Valle's antique motorcycle collection. Some of them will be on display at the Hawaii All-Collectors Show next week including his 1936 Indian Scout! Thank you Larry! Subscribe to the Star-Advertiser for the full story. Mahalo!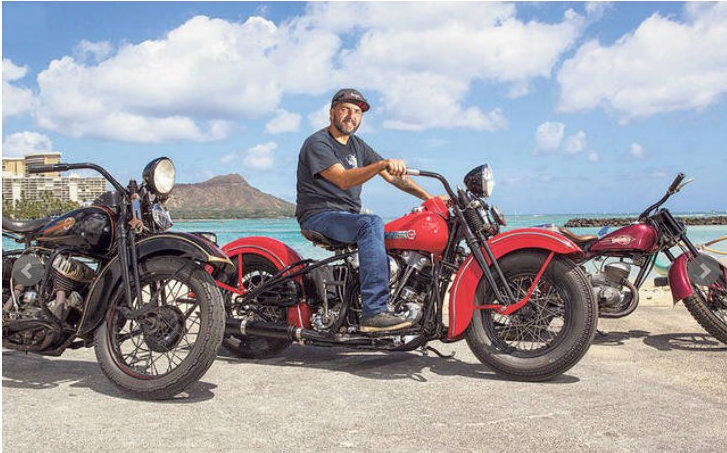 CINDY ELLEN RUSSELL CRUSSELL@STARADVERTISER.COM. Larry Valle with a few of his vintage Harley-Davidson motorcycles. Pictured is a 1942 Harley-Davidson civilian WLA, left, a 1942 Harley-Davidson Knucklehead and a 1959 Harley-Davidson Hummer.
Dale's Vintage Toy Pandemonium!
June 30: Dale Cripps will be hosting a live demonstration of rare and unusual vintage Japanese Battery Operated Toys in Booth 223 at the Hawaii All-Collectors Show. Here's your chance to see rare toys in ACTION, smoking, sparking, missile launching, blinking, roaring, flying, bouncing, rat-tat-tating fully operational just for you! All on a moonscape setting populated with multi functional vintage tin robots, airplanes and space toys!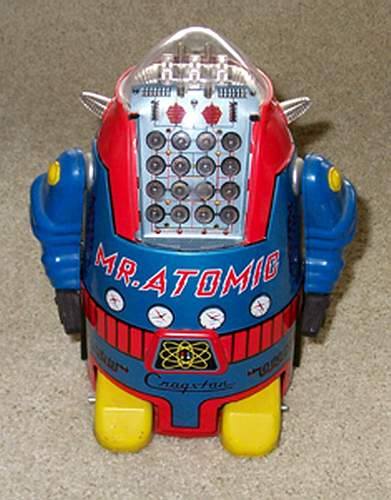 Set Your Clocks!
June 27: Set your clocks for the Hawaii All-Collectors Show on Sunday July16. This little hula girl neon clock is working and waiting for a new home!
Crew Cab
June 26: Kevin Meyer will display a restored 1963 Volkswagen Crew Cab.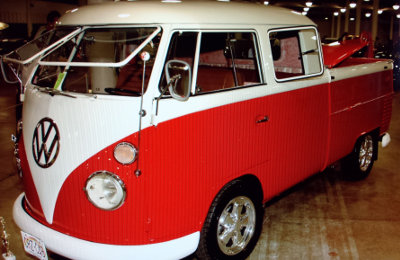 Crew Cab
Classic Motorcycles
June 6: Four iconic Antique American motorcycles from the collection of Larry Valle will be on display at the July 16 Hawaii All-Collectors Show.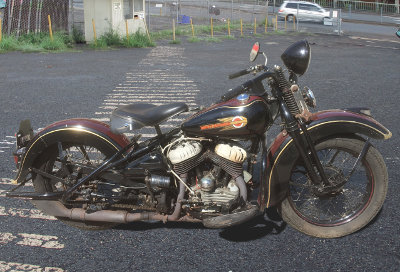 Carlton Lee
May 9: Our dear friend and fellow staff member, Carlton Lee, recently passed away after suffering a massive stroke. Carlton was an avid movie poster and comic book collector. We will miss him immensely.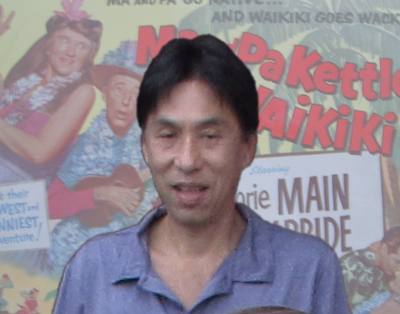 Carlton
The 27th Annual Show
April 28: This year marks the 27th year since our show first began in 1991. Local, Mainland and International dealers are gearing up for the beeg summer Hawaii All-Collectors Show in the Blaisdell Exhibition Hall. Some of our past vendors have been scouring the land for fresh summer surprises and new vendors are packing, cleaning and pricing special treats. Please save Sunday July 16 for a huge treasure hunt of antiques, Hawaiiana and collectibles. If you want to join in the selling fun, good spots are now open.