Springtime in Japan
April 20: Just got back from a short trip to Japan. Springtime is one of the best times to visit. The cherry blossoms have bloomed and the cold winter weather is starting to ease.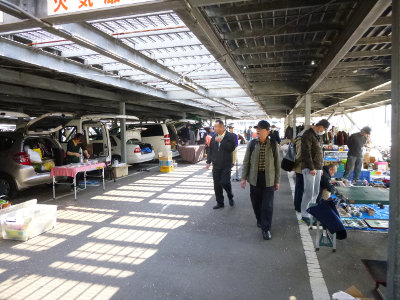 Oi Keibajo Flea Market at the Oi horse racing tracks. One of our favorite junking spots in Tokyo. Just take the Monorail from Hamamatsucho JR Station and get off at Oi Keibajo Mae station.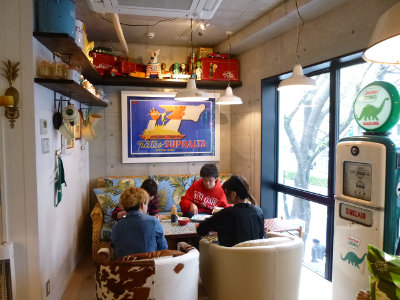 At the Pipeline Cafe in Nakano (Tokyo). The cafe is decorated with vintage Americana. Nakano is a great place to refuel after shopping in collector's heaven. Nakano Broadway is famous for its many vintage and antiques stores including the famous Madarake. Make a left on Waseda dori. at the end of the shopping arcade, make a right at Nakano dori (blvd) and it will be on your right.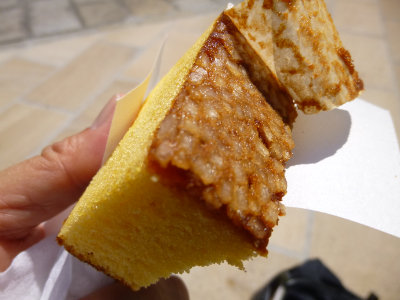 About to grind on some Castella cake in Nagasaki. Nagasaki is the port where the Portugese first landed in Japan where, among other things, they introduced the beloved Castella sponge cake. Nagasaki now has scores of tasty variations of the classic sweet. My favorite has a not too sweet crunchy sugar crystal base. YUM! Eating and flea marketing in Japan is wonderful!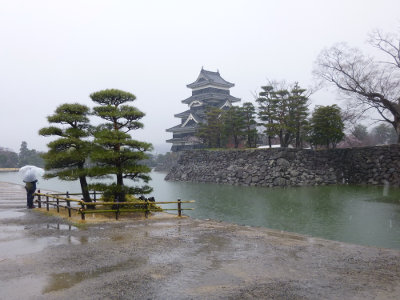 Matsumoto Castle in Nagano prefecture is the oldest castle in Japan. It's is also known as crow or Karasu castle due to its imposing black exterior .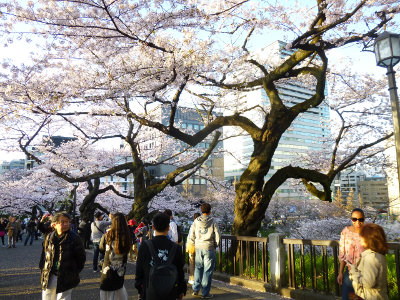 Sakura in Chiyoda.
A Big Mahalo to 2016!
July 18: Mahalo to all our hard working vendors and eager collectors who came from all parts of the world to attend the 26th Hawaii All-Collectors Show in 2016. Long lines snaked across the entrance to the box office for the opening. I chatted with smiling customers from the Big Island of Hawaii, Japan and Australia clutching precious finds. We are truly grateful for your latest updates on super picks, the ripe ono mangoes and yummy snacks! Thank you very much! Hope to see you next July16!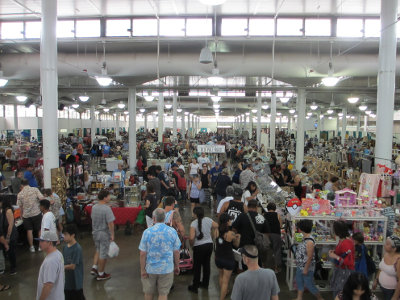 The crowd.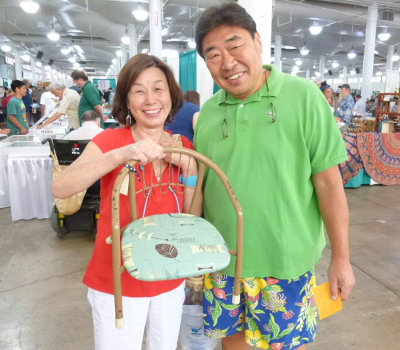 A special find.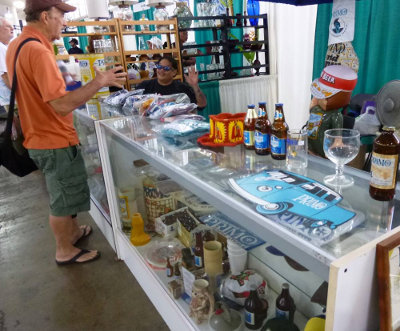 Vintage Primo Beer Collection.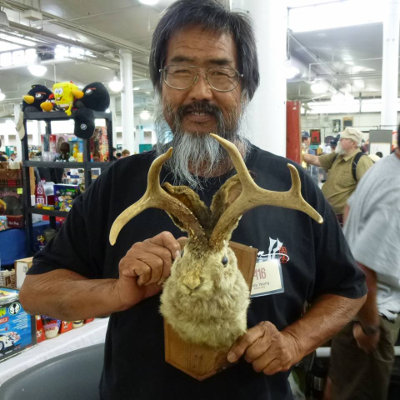 Where'd this one come from?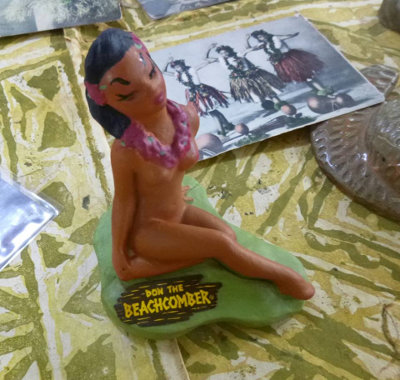 Vintage Hawaiiana.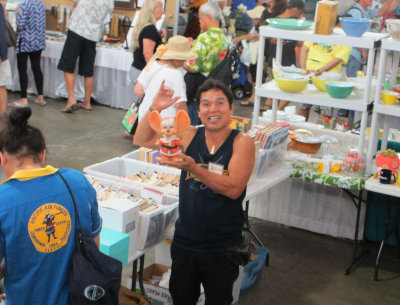 Hey honey, look what I found!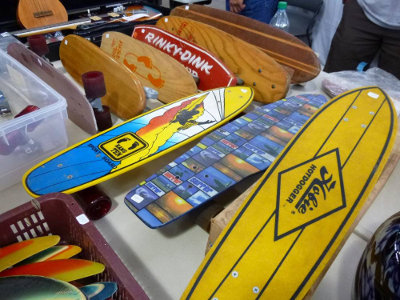 A skateboard for any occasion.